New Patient Dental Visit
At Dentistry in Oak Ridges learning what you value most in a beautiful smile results in a customized plan to reach your vision as quickly and as cost-effectively as possible. Improve your self-image, confidence and well being by enhancing your most valuable asset… your smile!
Your first visit will give you a chance to meet the dentist and discuss your diagnosis and treatment options. Occasionally, cosmetic treatment can be done the same day as the consultation. However, a complex medical history or treatment plan may require an evaluation and a second appointment to before we can get started.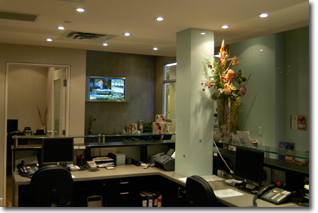 Please assist us by providing the following information during your first visit:
Your referral slip and any X-rays if applicable.
A list of medications you are presently taking.
If you have medical or dental insurance, bring the necessary completed forms. This will save time and allow us to help you process any claims.
Important: A parent or guardian must accompany all patients under 18 at the consultation visit.
Please let us know if you have a medical condition that could be of concern prior to surgery (ie diabetes, high blood pressure, artificial heart valves and joints, rheumatic fever, etc.) or if you are on any medication (ie. heart medications, aspirin, anticoagulant therapy, etc.) or require medication prior to dental cleanings (ie antibiotics, for pre-med.).
We look forward to giving you a reason to smile!

Dentistry in Oak Ridges - Changing Lives One Smile at a Time